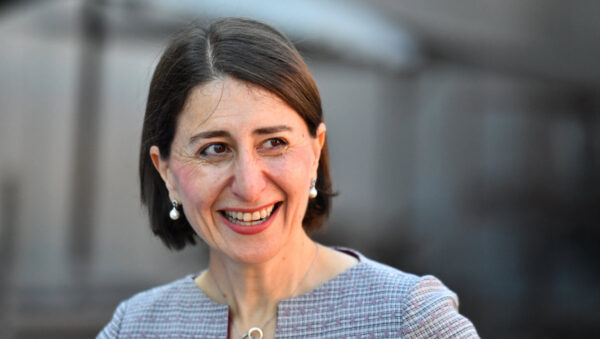 Category: Current Affairs, Politics
NSW Premier To Consider Proposal From Toll Road Consortium To Install Toll Gates On Residential Driveways
eipNews can reveal today that NSW Premier Gladys Berejiklian is considering a proposal from NSW toll road operators to install bi-directional toll gates on every residential driveway in the state.
The Premier justified her reasoning today at a press conference, saying: "This proposal could really strengthen the… uh, the economy and provide benefit to… um, to… the people of New South Wales by, uh… that's all we have time for, thank you."
Approached for comment, a spokesperson for the consortium said: "Really, I don't see why this wasn't done earlier. The profits from existing toll roads can easily cover the outlay to set up the gates and the proceeds will be astronomical. We already put the tolls up basically whenever we feel like it, CPI be damned. May as well just bite the bullet and let us toll everything.
Plus, this way we can screw people from the Eastern Suburbs as well. They thought they could get away with using cars and not paying tolls? Anyone west of Parramatta is basically fucked if they want to get anywhere in a reasonable amount of time without using tolls, why should those inner city wankers get off easy?"
The Premier was not available for comment at press time, citing something to do with property dealings behind closed doors and conflicts of personal interest that definitely did not exist.
eipNews can reveal today that NSW Premier Gladys Berejiklian is considering a proposal from NSW toll road operators to install bi-directional toll gates on every residential driveway in the state…