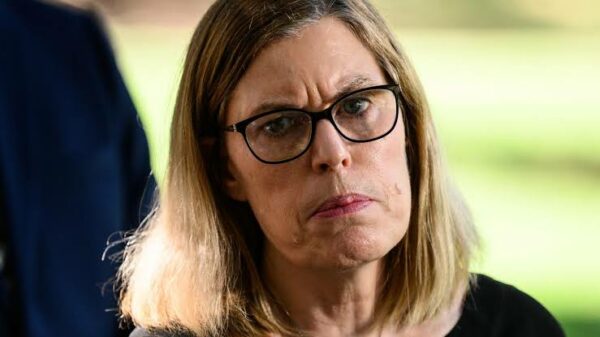 Category: COVID-19, Current Affairs, Health, Politics
NSW Chief Health Officer Just About Fucking Had It
Speaking briefly after this morning's 'COVID conference', NSW's Chief Health Officer has revealed she has just about fucking had it with these ignorant fucks thinking lockdowns and Public Health Orders don't apply to them.
"It's not that fucking hard. Stay at home. Just don't go out. Do not leave the house unless you absolutely have to. Why is that so difficult?
It doesn't matter if you're going to miss your monthly reservation at the country club. It doesn't matter if you really wanted a new Kitchen Aid mixer. Just don't go out.
For fuck's sake." At press time Kerry was seen muttering to herself with her head in her hands, possibly praying for divine intervention.
Speaking briefly after this morning's 'COVID conference', NSW's Chief Health Officer has revealed she has just about fucking had it with these ignorant fucks thinking lockdowns and Public Health Orders don't apply to them. "It's not that fucking hard. Stay at home. Just don't go out. Do not leave the house unless you absolutely have…