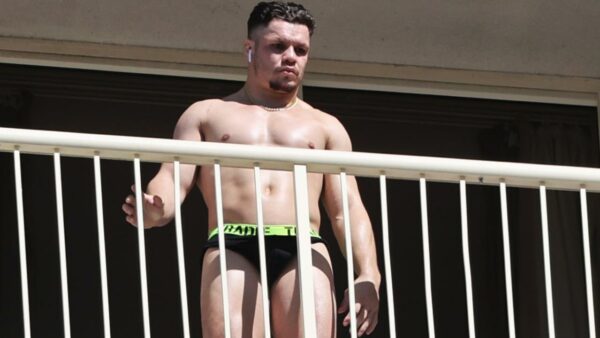 Category: COVID-19, Current Affairs, Sports
Shocking, Unexpected News From QLD Quarantine Bubble: Famous People Not Good At Following Rules
In an absolutely unpredictable twist of events, there have been multiple breaches of clearly understood rules and protocols which were agreed to in order to let over 500 people travel between state lines while everyone else is locked down. Sources close to the issue speculate that the breaches may not be due to a lack of understanding, but because handegg players and their hangers-on think they are too important for rules to apply to them.
Despite clear communication about the rules, situation and consequences, multiple different persons currently undergoing quarantine in a luxury resort hotel have decided they should be exempt from said rules and consequences because either they run really good with ball, or they are dating/married to someone who can run really good with ball.
Sanctions and fines are likely, but if the breaches keep up it is entirely possible the whole arrangement will be cancelled and the handegg season will be over, further destabilising the fragile Australian society which revolves entirely around it.
In an absolutely unpredictable twist of events, there have been multiple breaches of clearly understood rules and protocols which were agreed to in order to let over 500 people travel between state lines while everyone else is locked down…